All professionals at The Smile Spa maintain the highest levels of accreditation and pursue ongoing education to stay abreast of the latest trends in the medical field. Read on to learn more about our staff's experience and training.
---
Meet Dr. Nix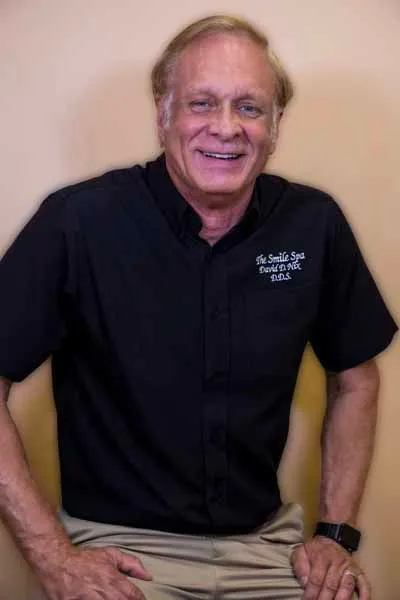 Dr. David Nix is a longtime Irving resident attending Lee Britain Elementary School, Bowie Middle School, and Nimitz High School. He has been practicing general dentistry in Irving since 1981.
Dr. Nix holds a BS degree in Biology and Chemistry from the University of Texas at Arlington, a MBA degree from Texas Tech, and a DDS degree from Baylor College of Dentistry.
Dr. Nix is a member of many dental organizations including the American Dental Association, the Texas Dental Association, the Dallas County Dental Society, and the American Orthodontic Society. He is a charter member of American Academy of Laser Dentistry.
Dr. Nix averages over 100 hours a year of continuing education. His education focus is on cosmetic and restorative dentistry, orthodontics, laser technology, dentures, partial dentures, and TMJ disorders. Many services can be provided by our in-office lab.
Meet Our Team
Our staff members are friendly, compassionate, patient-oriented and very knowledgeable about every aspect of dentistry; from insurance issues and dental health to the latest in procedures and technology. They frequently attend continuing education to learn about the latest and greatest in dental procedures and technology.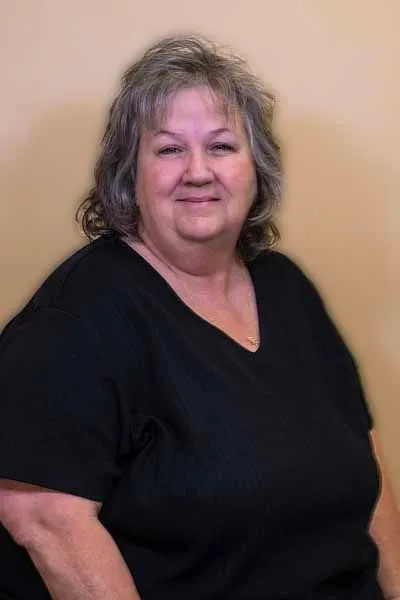 DEBBY - AR MANAGER
Debby was born in New York and moved to Dallas 20 Years ago. She is married and has a 13 year old son Montana, She loves spending time with her family. Debby has 25 years of experience working with dental insurance. Her main objective is to work with your insurance provider to maximize all of your benefits. She is always available to help and answer any of your insurance concerns or questions.
KENYATTA - OFFICE MANAGER
Kenyatta joined our team in 2005. She has 19 years of administrative experience in dentistry. She is extremely knowledgeable with insurance, billing, and schedule management. She enjoys using her talents to help utilize insurance benefits and work out payment options that will best help patients maintain their dental health. In her spare time Kenyatta enjoys spending time with her family, and spoiling her grandchildren.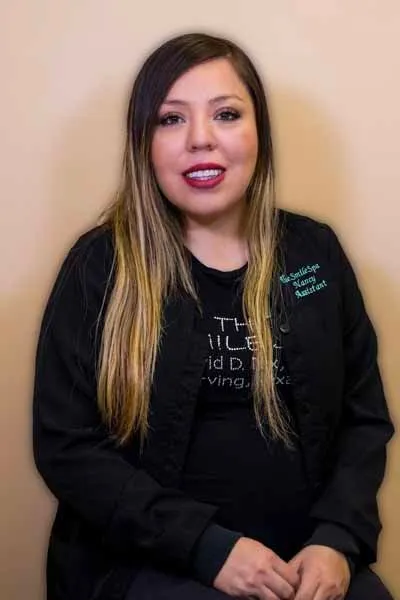 NANCY - DENTAL ASSISTANT
Nancy has been a dental assistance since 2007. She enjoys helping patients feel comfortable with their dental work. She is very detailed in her work and loves cosmetic dentistry. She makes it a high priority to inform patients on the importance of keeping their teeth. She is a mother to two boys and soon to be two girls she loves being a mom.
BRIAN - LEAD DENTAL ASSISTANT
Brian was born in Brooklyn, NY. He became a registered Dental Assistant in 2000 proudly assisting Dr. Nix since day one. Brian enjoys bringing patient's confidence and smiles back to life with cosmetic dentistry. Brian assists Dr. Nix in providing quality dental care to patients, focusing on a comprehensive approach to oral health. Brian understands the importance of listening to patients, helping them to feel comfortable and relaxed. He is trained on advanced dental procedures and techniques so that patients can benefits from the latest in dental care. Brian has been married for 17 years, and has 3 children Aaron, Samantha, and Elizabeth.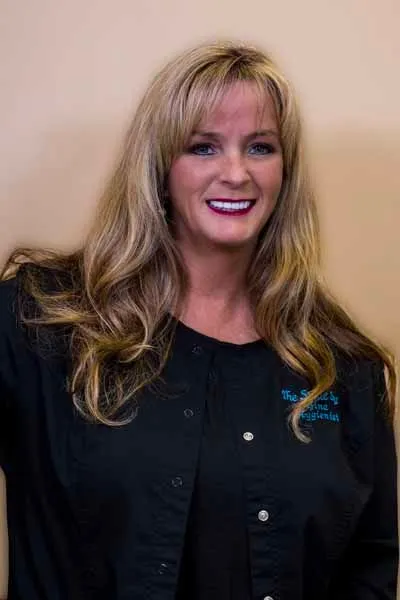 GINA DENTAL HYGIENIST
Gina Solomon was born and raised in Irving, Texas. Starting as a dental assistant before hygienist, she has over thirty years experience in the dental field. Gina graduated from Tarrant County College Dental Hygiene program in 1992. She enjoys taking care of her patients dental health needs while developing a personal rapport with them. Gina has been a vital part of our dental prevention team at the Smile Spa for twenty six years. Her attention to detail and dedication to provide high standard of care is appreciated by her patients. Gina is a proud mom to her two daughters, Elizabeth 25 yrs old and Tara 21 yrs old. When she is not spending time with her family, she loves anything outdoors or working on DIY projects.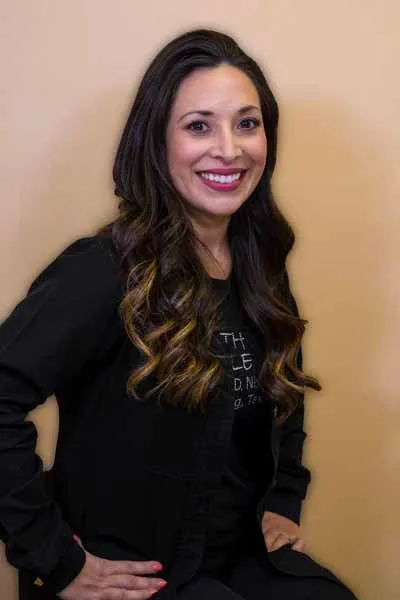 MARIE DENTAL HYGIENIST
Marie has been a hygienist with our practice since 2006. She attended Texas Women's University where she earned a Bachelor's of Science Degree in Dental Hygiene. She also has a Bachelor's Degree in Business Administration from Louisiana Tech University. Marie has a passion for serving her patients and working alongside them to help them reach their oral health goals. Outside the dental office, Marie enjoys spending time with her husband and two children, visiting with friends and family, watching sports, and traveling.