My Blog
Posts for tag: veneers
By The Smile Spa
December 22, 2021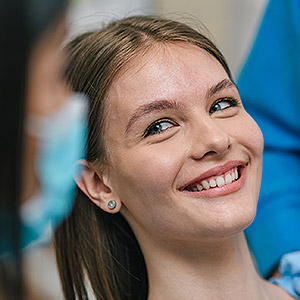 People love dental veneers—those thin, porcelain shells bonded to teeth to mask stains and blemishes. For a relatively modest price, they can vastly improve a smile.
But what if it's your teenager who needs a smile upgrade? Teens also experience dental flaws like adults—which, at their age especially, disrupt their self-image and social confidence.
So, can veneers work for teens? Technically, yes, but there's a possible snag, depending on the maturity level of their teeth.
The potential problem relates to the tooth preparation that precedes the bonding of the veneers. One option is no-prep veneers and they are a nice solution depending on the size and shape of the existing teeth. If the teeth are slight in size, no preparation is necessary. If the teeth are large, even though veneers are thin, they can still look unnaturally bulky when bonded to unprepared teeth. A dentist may need to remove some of the tooth's surface enamel before applying the veneers.
Although this alteration has little effect on an adult tooth (other than requiring a veneer or restoration from that time on), it could damage a less mature tooth and stunt its development. A younger tooth can have a larger pulp—the central tooth chamber containing blood vessels and nerves—that's closer to the enamel surface than an adult tooth.
Because of the pulp's proximity to the surface of an immature tooth, there's a risk of damaging it during the tooth preparation phase for veneers. If that happens, the tooth may need additional treatment to save it.
We don't depend on a teen's calendar age to determine whether or not it's safe to install veneers. Instead, we examine the teeth and measure how close the pulp may be to the surface, as well as the thickness of the middle layer of dentin. Veneers could be acceptable if it appears the teeth have reached a healthy level of maturity.
If not, though, we may need to consider less invasive ways to improve a teen's smile. For stains or other outer discolorations, whitening with a bleaching solution significantly brightens teeth. We can repair chips by bonding and sculpting color-matching dental material to the teeth. And, these or similar cosmetic measures won't endanger an immature tooth like a veneer application.
Once a young patient's teeth have matured, we can revisit the subject of veneers. That may take time, but the more attractive smile that results will be worth the wait.
If you would like more information on dental care for adolescents, please contact us or schedule an appointment for a consultation. You can also learn more about this topic by reading the Dear Doctor magazine article "Veneers for Teenagers."
By The Smile Spa
March 10, 2020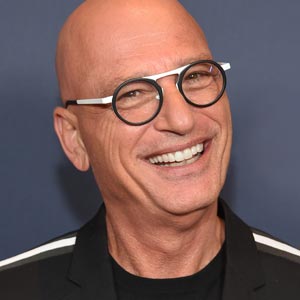 You probably wouldn't be surprised to hear that someone playing hockey, racing motocross or duking it out in an ultimate fighter match had a tooth knocked out. But acting in a movie? That's exactly what happened to Howie Mandel, well-known comedian and host of TV's America's Got Talent and Deal or No Deal. And not just any tooth, but one of his upper front teeth—with the other one heavily damaged in the process.
The accident occurred during the 1987 filming of Walk Like a Man in which Mandel played a young man raised by wolves. In one scene, a co-star was supposed to yank a bone from Howie's mouth. The actor, however, pulled the bone a second too early while Howie still had it clamped between his teeth. Mandel says you can see the tooth fly out of his mouth in the movie.
But trooper that he is, Mandel immediately had two crowns placed to restore the damaged teeth and went back to filming. The restoration was a good one, and all was well with his smile for the next few decades.
Until, that is, he began to notice a peculiar discoloration pattern. Years of coffee drinking had stained his other natural teeth, but not the two prosthetic ("false") crowns in the middle of his smile. The two crowns, bright as ever, stuck out prominently from the rest of his teeth, giving him a distinctive look: "I looked like Bugs Bunny," Mandel told Dear Doctor—Dentistry & Oral Health magazine.
His dentist, though, had a solution: dental veneers. These thin wafers of porcelain are bonded to the front of teeth to mask slight imperfections like chipping, gaps or discoloration. Veneers are popular way to get an updated and more attractive smile. Each veneer is custom-shaped and color-matched to the individual tooth so that it blends seamlessly with the rest of the teeth.
One caveat, though: most veneers can look bulky if placed directly on the teeth. To accommodate this, traditional veneers require that some of the enamel be removed from your tooth so that the veneer does not add bulk when it is placed over the front-facing side of your tooth. This permanently alters the tooth and requires it have a restoration from then on.
In many instances, however, a "minimal prep" or "no-prep" veneer may be possible, where, as the names suggest, very little or even none of the tooth's surface needs to be reduced before the veneer is placed. The type of veneer that is recommended for you will depend on the condition of your enamel and the particular flaw you wish to correct.
Many dental patients opt for veneers because they can be used in a variety of cosmetic situations, including upgrades to previous dental work as Howie Mandel experienced. So if slight imperfections are putting a damper on your smile, veneers could be the answer.
If you would like more information about veneers and other cosmetic dental enhancements, please contact us or schedule a consultation. To learn more, read the Dear Doctor magazine articles "Porcelain Veneers" and "Porcelain Dental Crowns."
By The Smile Spa
February 19, 2017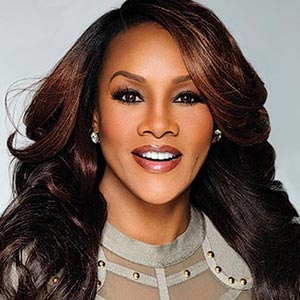 What's an actor's most important feature? According to Vivica A. Fox, whose most recent big-screen role was in Independence Day: Resurgence, it's what you see right up front.
"On screen, your smile and your eyes are the most inviting things that bring the audience in" she said. "Especially if you play the hot chick."
But like lots of people, Vivica reached a point where she felt her smile needed a little help in order to look its best. That's when she turned to a popular cosmetic dental treatment.
"I got veneers years ago," Ms. Fox told Dear Doctor magazine in a recent interview, "just because I had some gapping that probably only I noticed."
What exactly are dental veneers? Essentially, they are thin shells of lustrous porcelain that are permanently attached to the front surfaces of the teeth. Tough, lifelike and stain-resistant, they can cover up a number of defects in your smile — including stains, chips, cracks, and even minor spacing irregularities like the ones Vivica had.
Veneers have become the treatment of choice for Hollywood celebs — and lots of regular folks too — for many reasons. Unlike some treatments that can take many months, it takes just a few appointments to have veneers placed on your teeth. Because they are custom made just for you, they allow you to decide how bright you want your smile to be: anywhere from a natural pearly hue to a brilliant "Hollywood white." Best of all, they are easy to maintain, and can last for many years with only routine care.
To place traditional veneers, it's necessary to prepare the tooth by removing a small amount (a millimeter or two) of its enamel surface. This keeps it from feeling too big — but it also means the treatment can't be reversed, so once you get veneers, you'll always have them. In certain situations, "no-prep" or minimal-prep veneers, which require little or no removal of tooth enamel, may be an option for some people.
Veneers aren't the only way to create a better smile: Teeth whitening, crowns or orthodontic work may also be an alternative. But for many, veneers are the preferred option. What does Vivica think of hers?
"I love my veneers!" she declared, noting that they have held up well for over a decade.
For more information about veneers, please contact us or schedule an appointment for a consultation.