My Blog
Posts for tag: pediatric dentistry
By The Smile Spa
December 16, 2018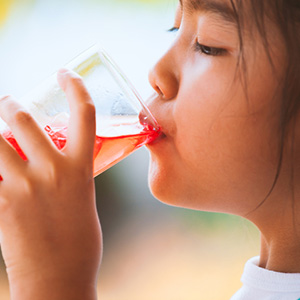 Along with daily brushing and flossing, limiting your child's sugar consumption is an important way to prevent tooth decay. We all know the usual suspects: candy, sugar-added snacks and sodas. But there's one category you may not at first think fits the profile—juices. But even natural juices with no added sugar can raise your child's risk of tooth decay if they're drinking too much.
Tooth decay is caused by certain strains of bacteria in the mouth, which produce acid. Sugar in any form (sucrose, fructose, maltose, etc.) is a primary food source for these bacteria. When there's a ready food source, bacteria consume it and produce abnormally high levels of acid. This can cause the mineral content of tooth enamel to dissolve faster than saliva, which neutralizes acid, can reverse the tide.
Juices without added sugar still contain the natural sugar of the fruit from which they originate. The American Academy of Pediatrics conducted a study of the effect of these natural juice sugars on dental health. Their conclusion: it can have an effect, so the amount of juice consumed daily by a child should be restricted according to age.
They've since published guidelines to that effect:
Under age 1 (or any child with abnormal weight gain): no juice at all;
Ages 1-3: no more than 4 ounces a day;
Ages 4-6: no more than 6 ounces a day;
Ages 7-18: no more than 8 ounces (1 cup) a day.
Again, these are guidelines—you should also discuss the right limits for your individual child with your dentist or pediatrician. And if you're wondering what kind of beverages pose less risk of tooth decay, you can look to low or non-fat milk. And, of course, don't forget water—besides containing no sugar, nature's hydrator has a neutral pH, so it won't increase acidity in the mouth.
Tooth decay is one of the biggest health problems many kids face. But with good teeth-friendly habits, including restricting sugar intake in any of its many forms (including juices) you can go a long way in reducing their risk of this destructive disease.
If you would like more information on best dental care practices for children, please contact us or schedule an appointment for a consultation.
By The Smile Spa
May 30, 2018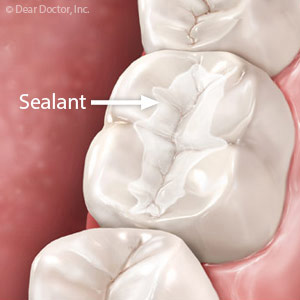 Teeth lost to tooth decay can have devastating consequences for a child's dental health. Not only can it disrupt their current nutrition, speech and social interaction, it can also skew their oral development for years to come.
Fortunately, we have a number of preventive tools to curb decay in young children. One of the most important of these, dental sealants, has been around for decades. We apply these resin or glass-like material coatings to the pits and crevices of teeth (especially molars) to help prevent the buildup of bacterial plaque in areas where bacteria tend to thrive.
Applying sealants is a simple and pain-free process. We first brush the coating in liquid form onto the teeth's surface areas we wish to protect. We then use a special curing light to harden the sealant and create a durable seal.
So how effective are sealants in preventing tooth decay? Two studies in recent years reviewing dental care results from thousands of patients concluded sealants could effectively reduce cavities even four years after their application. Children who didn't receive sealants had cavities at least three times the rate of those who did.
Sealant applications, of course, have some expense attached to them. However, it's far less than the cost for cavity filling and other treatments for decay, not to mention future treatment costs resulting from previous decay. What's more important, though, is the beneficial impact sealants can have a child's dental health now and on into adulthood. That's why sealants are recommended by both the American Dental Association and the American Academy of Pediatric Dentistry.
And while sealants are effective, they're only one part of a comprehensive strategy to promote your child's optimum dental health. Daily brushing and flossing, a "tooth-friendly" diet and regular dental cleanings and checkups are also necessary in helping to keep your child's teeth healthy and free of tooth decay.
If you would like more information on preventing tooth decay in children, please contact us or schedule an appointment for a consultation.
By The Smile Spa
February 27, 2017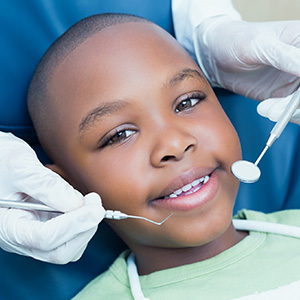 The best way to prevent dental visit anxiety in your children is start those visits around their first birthday, and continue with them through childhood. Age One visits are the best way to ensure they're comfortable with the dentist now and that they'll continue the habit into adulthood.
But in spite of your best efforts and those of your dental provider, there's no guarantee your child won't experience dental visit anxiety at some point. If that happens, we recommend conscious sedation.
Conscious sedation is the use of certain medications to help a patient relax. It's not the same as anesthesia, which eliminates pain by numbing tissues (local anesthesia) or inducing unconsciousness (general anesthesia). During conscious sedation a patient remains awake or at the most in a dream-like state, can still respond to touch or verbal commands, and although monitored doesn't require assistance in heart or lung function.
We can induce this relaxed state in a number of ways: orally, with medication given by mouth a short time before the visit; intravenously, the medication delivered through a drip directly into the bloodstream; or by inhalation, usually nitrous oxide gas mixed with oxygen and delivered by mask.
Oral sedation is the most common. On the day of the procedure, we'll give your child one or more sedative drugs, usually in syrup form. For best results we advise they eat a low-fat dinner the night before and not eat or drink any food or liquid afterward. We typically use Midazolam and Hydroxyzine, both of which are proven safe and fast acting.
During the procedure, we'll also assign a team member to monitor their vital signs while they're under the influence of the drugs. We may also employ special positioning or immobilization equipment to keep movement to a minimum.
After the procedure, we'll continue to monitor vitals until they return to pre-sedation levels. The child should remain home the rest of the day to rest and return to school the next day.
Conscious sedation is regulated by states: providers must be trained and licensed to administer sedation drugs with continuing education requirements. Even so, the use of sedation for children is becoming more widespread and helps to safely ensure they're getting the dental care they need.
If you would like more information on comfortable dentistry for children, please contact us or schedule an appointment for a consultation. You can also learn more about this topic by reading the Dear Doctor magazine article "Sedation Dentistry for Kids."