My Blog
Posts for tag: orthodontics
By The Smile Spa
December 10, 2017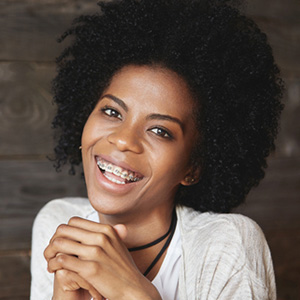 Wearing braces takes time, but if all goes well the changes to your smile will be well worth it. In the meantime, though, you'll have to contend with one particular difficulty—keeping your teeth clean of disease-causing, bacterial plaque.
Don't worry, though—while keeping dental disease at bay with braces can be challenging, it is doable. Here are 4 tips for minimizing your chances of tooth decay or periodontal (gum) disease during orthodontic treatment.
Eat less sugar. Like any living organism, bacteria must eat—and they're especially amenable to sugar. The more they have access to this favorite food source, the more they multiply—and the greater your risk of tooth decay or gum disease. Eating fewer sugary foods and snacks and more dental-friendly ones helps restrict bacteria populations in your mouth.
Brush thoroughly. Brushing with braces can be difficult, especially in areas blocked by orthodontic hardware. You need to be sure you brush all tooth and gum surfaces around your braces, including above and below the wire running through the brackets. A soft multi-tufted microline bristle brush is a good choice for getting into these hard to reach places. Brushing around braces takes more time, but it's essential for effective plaque removal.
Use flossing tools. Flossing is important for removing plaque from between teeth—but, unfortunately, it might be even more difficult to perform with braces than brushing. If using string floss proves too daunting consider using a floss threader or a similar device that might be easier to maneuver. You can also use a water irrigator, a hand-held device that sprays water under pressure to loosen and flush away between-teeth plaque.
Keep up regular dental visits. While you're seeing your orthodontist regularly for adjustments, you should also see your general dentist at least every six months or more. Besides dental cleaning, your dentist also monitors for signs of disease and can prescribe preventive measures like antibacterial mouth rinses. Of course, if you see abnormalities, like white spots on your teeth or red, puffy or bleeding gums, contact your dentist as soon as possible. The sooner a problem can be addressed the less impact it may have on your orthodontic treatment and overall oral health.
If you would like more information on caring for teeth and gums while wearing braces, please contact us or schedule an appointment for a consultation. You can also learn more about this topic by reading the Dear Doctor magazine article "Caring for Teeth During Orthodontic Treatment."
By The Smile Spa
April 28, 2017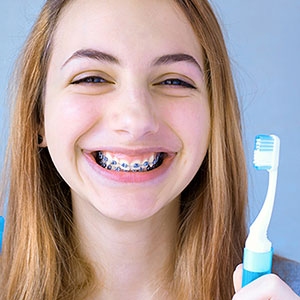 There are a few things you need to do — and not do — while wearing braces: avoid hard or sticky foods, for example, or wear protection during sports to avoid injury. There's one important thing, though, that should be at the top of your list — extra attention to daily brushing and flossing.
The fact is your risk for developing tooth decay or periodontal (gum) disease increases during orthodontic treatment. This is because the braces make it more difficult to reach a number of locations around teeth with a toothbrush or floss. Bacterial plaque, the source for these dental diseases, can subsequently build up in these areas.
Teen-aged orthodontic patients are even more susceptible to dental disease than adults. Because their permanent teeth are relatively young they have less resistance to decay than adults with more mature teeth. Hormonal changes during puberty also contribute to greater gum disease vulnerability.
There are some things you can do while wearing braces to avoid these problems. Be sure you're eating a nutritious diet and avoid sugary snacks or acidic foods and beverages (especially sports or energy drinks).  This will deprive bacteria of one of their favorite food sources, and the minerals in healthy food will contribute to strong enamel.
More importantly, take your time and thoroughly brush and floss all tooth surfaces (above and below the braces wire). To help you do this more efficiently, consider using a specialized toothbrush designed to maneuver around the braces. You might also try a floss threader or a water irrigator to remove plaque between teeth. The latter device uses a pressurized water spray rather than floss to loosen and wash away plaque between teeth.
Even with these efforts, there's still a chance of infection. So, if you notice swollen, red or bleeding gums, or any other problems with your teeth, visit us as soon as possible for an examination. The sooner we detect and treat dental disease while you're wearing braces, the less the impact on your future smile.
If you would like more information on taking care of teeth while wearing braces, please contact us or schedule an appointment for a consultation. You can also learn more about this topic by reading the Dear Doctor magazine article "Caring for Teeth During Orthodontic Treatment."
By The Smile Spa
March 29, 2017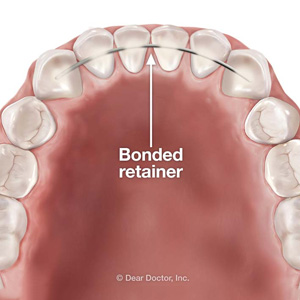 If you're currently undergoing orthodontic treatment, you're no doubt looking forward to the day your braces come off. But that won't end your treatment just yet — you'll need to wear a retainer.
Teeth are held secure in the bone of the jaw by an elastic tissue known as the periodontal ligament. As the braces "pull" the teeth to their new position, the ligament stretches and the bone remodels around the teeth. But the ligament also has a tendency to rebound as the tension eases when the braces are removed. The teeth could then return to their original position, especially during the first few months.
To prevent this patients wear an orthodontic appliance known as a retainer. It maintains some of the tension once supplied by the braces to help keep or "retain" the teeth in their new position. Depending on your age and other factors, you'll have to wear one for at least eighteen months; some patients, especially adults, may have to wear one indefinitely.
You may be familiar with a removable retainer, one you can take in and out of your mouth. But there's another type called a bonded retainer that's fixed to the teeth and can only be removed by a dentist. With this retainer a dentist bonds a thin piece of wire to the back of the teeth where it can't be seen. You can feel it, though, with the tongue: an unusual sensation at first, but one easily grown accustomed to.
Unlike their removable counterparts, bonded retainers aren't noticeable, either to others or the wearer. They're especially appropriate for patients who may not be as diligent in wearing a removable retainer.
It does, though, have some disadvantages. The position of the wire running horizontally across several teeth can make flossing difficult. And as with any retainer, removing it could increase the risk of the teeth moving out of alignment.
There are a number of factors to discuss with your orthodontist about which type of retainer is best for your situation. If you do choose a bonded retainer, be sure you work with the dental hygienist on how best to floss the affected teeth. And if you do have it removed, have a removable retainer prepared so you can preserve that smile you've invested so much into obtaining.
If you would like more information on bonded retainers following braces, please contact us or schedule an appointment for a consultation.