My Blog
Posts for tag: dental injury
By The Smile Spa
May 26, 2021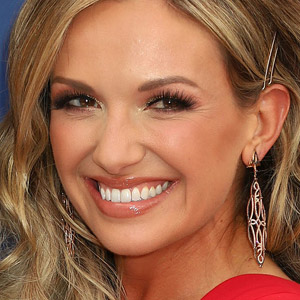 Performing for an awards show is a quite a feather in an entertainer's cap. So, up-and-coming country music star Carly Pearce was obviously excited when she gained a slot on last November's Country Music Awards. But an accident a couple of weeks before the event almost derailed her opportunity when she fell and knocked out two of her front teeth.
Fortunately, Pearce took quick action and, thanks to a skilled dental and medical team, was able to put her mouth back together before the show. Those watching her perform her hit single, "I Hope You're Happy Now," as she smiled broadly would never have known otherwise about her traumatic emergency if she hadn't spilled the beans.
Orofacial injuries can happen to anyone, not just entertainers. You or someone you love could face such an injury from a motor vehicle accident, hard sports contact or, like Pearce, a simple slip and fall. But if you also act quickly like Pearce, you may be able to minimize the injury's long-term impact on dental health and appearance.
Here are some guidelines if you suffer a dental injury:
Collect any tooth fragments. Dental injuries can result in parts of teeth—or even a whole tooth—coming out of the mouth. It may be possible, though, to use those fragments to repair the tooth. Try to retrieve and save what you can, and after rinsing off any debris with cold water, place the fragments in a container with milk.
Re-insert a knocked-out tooth. You can often save a knocked-out tooth by putting it back in its socket as soon as possible. After cleaning off any debris, hold the tooth by its crown (never the root) and place it back in the empty socket. Don't fret over getting it in perfectly—your dentist will assist its placement later. Place a piece of clean cloth or cotton over the tooth and have the injured person bite down gently but firmly to hold it in place.
See the dentist ASAP. You should immediately see a dentist if any tooth structure has been damaged, or if a tooth is loose or has been moved out of place. If you're not sure, call your dentist to see if you should come on in or if you can wait. If a dentist is not available, go immediately to an emergency room or clinic. With many dental injuries, the longer you wait, the more likely the teeth involved won't survive long-term.
A dental injury could happen in a flash, with consequences that last a lifetime. But if, like Carly Pearce, you take prompt action and obtain necessary dental care, you could save an injured tooth—and the smile that goes with it.
If you would like more information about dental injuries, please contact us or schedule a consultation. To learn more, read the Dear Doctor magazine article "The Field-Side Guide to Dental Injuries."
By The Smile Spa
July 14, 2019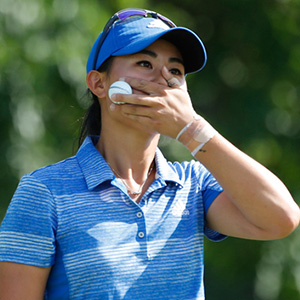 While the sport of golf may not look too dangerous from the sidelines, players know it can sometimes lead to mishaps. There are accidents involving golf carts and clubs, painful muscle and back injuries, and even the threat of lightning strikes on the greens. Yet it wasn't any of these things that caused professional golfer Danielle Kang's broken tooth on the opening day of the LPGA Singapore tournament.
"I was eating and it broke," explained Kang. "My dentist told me, I've chipped another one before, and he said, you don't break it at that moment. It's been broken and it just chips off." Fortunately, the winner of the 2017 Women's PGA championship got immediate dental treatment, and went right back on the course to play a solid round, shooting 68.
Kang's unlucky "chip shot" is far from a rare occurrence. In fact, chipped, fractured and broken teeth are among the most common dental injuries. The cause can be crunching too hard on a piece of ice or hard candy, a sudden accident or a blow to the face, or a tooth that's weakened by decay or repetitive stress from a habit like nail biting. Feeling a broken tooth in your mouth can cause surprise and worry—but luckily, dentists have many ways of restoring the tooth's appearance and function.
Exactly how a broken tooth is treated depends on how much of its structure is missing, and whether the soft tissue deep inside of it has been compromised. When a fracture exposes the tooth's soft pulp it can easily become infected, which may lead to serious problems. In this situation, a root canal or extraction will likely be needed. This involves carefully removing the infected pulp tissue and disinfecting and sealing the "canals" (hollow spaces inside the tooth) to prevent further infection. The tooth can then be restored, often with a crown (cap) to replace the entire visible part. A timely root canal procedure can often save a tooth that would otherwise need to be extracted (removed).
For less serious chips, dental veneers may be an option. Made of durable and lifelike porcelain, veneers are translucent shells that go over the front surfaces of teeth. They can cover minor to moderate chips and cracks, and even correct size and spacing irregularities and discoloration. Veneers can be custom-made in a dental laboratory from a model of your teeth, and are cemented to teeth for a long-lasting and natural-looking restoration.
Minor chips can often be remedied via dental bonding. Here, layers of tooth-colored resin are applied to the surfaces being restored. The resin is shaped to fill in the missing structure and hardened by a special light. While not as long-lasting as other restoration methods, bonding is a relatively simple and inexpensive technique that can often be completed in just one office visit.
If you have questions about restoring chipped teeth, please contact us or schedule an appointment for a consultation. You can learn more by reading the Dear Doctor magazine articles "Porcelain Veneers" and "Artistic Repair of Chipped Teeth With Composite Resin."
By The Smile Spa
August 08, 2018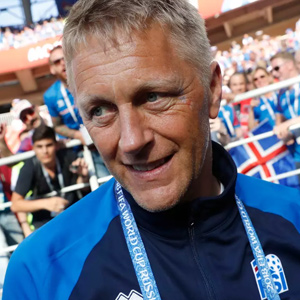 If you followed the 2018 FIFA World Cup Soccer games, you probably know that one of this year's biggest surprises was the debut of the team from Iceland—the smallest country ever to earn a chance at the sport's top prize. But here's something you may not have known: When he's not on the field, the team's coach, Heimir Hallgrímsson, is a practicing dentist! Those two skill sets might not seem like a natural fit… but they came together dramatically at a recent contest.
At a local women's game last summer, when a player was hit and her tooth was knocked out, Dr. Hallgrímsson took immediate action. "I jumped on the pitch and put the tooth back in, took her to a dental office and fixed it," he said.
Not everyone has the special training or ability to fix a tooth that has been damaged or knocked out—but there are some simple things that you can do to help an adult who has suffered this kind of injury. Here's a quick run-down:
After making sure the person is stable and not otherwise seriously injured, try to locate the tooth.
Handle it carefully, without touching root surfaces, and clean it gently with water if possible.
Try to open and gently rinse out the mouth, and find where the tooth came from.
Carefully place the tooth back in its socket, making sure it is facing the right way, and hold it in place with a soft cloth.
If the tooth can't be re-implanted, place it in a bag with a special preservative solution, milk or saliva, or have the person hold it between the cheek and gum—but make sure it isn't swallowed!
Rush to the nearest dental office or urgent care facility.
When these steps are followed and the person receives professional treatment as quickly as possible (ideally within minutes), their tooth will have the best chance of being saved. But even if it isn't possible to preserve the tooth, receiving prompt and appropriate care can make replacing the tooth much easier.
Having Dr. Hallgrímsson on the sidelines was a lucky break for the injured soccer player—and as a coach, just getting to the World Cup is a remarkable achievement. But you don't need to be a coach (or a dentist) to give first aid in a dental emergency. Taking the right steps can help ensure the best possible outcome… and might even save a tooth!
If you would like more information about emergency dental treatment, please contact us or schedule an appointment for a consultation. You can learn more by reading the Dear Doctor articles "Knocked Out Tooth" and "The Field-Side Guide to Dental Injuries."