My Blog
Posts for tag: chipped tooth
By The Smile Spa
November 02, 2021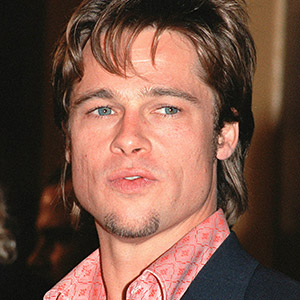 It's not unusual for serious actors to go above and beyond for their roles. They gain weight (or lose it, like Matthew McConaughey for True Detective). They grow hair—or they shave it off. But perhaps nothing tops what Brad Pitt did to assume the character of Tyler Durden in the movie Fight Club—he had his dentist chip his teeth.
While a testament to his dedication to the acting craft, Pitt's move definitely falls into the category of "Kids, don't do this at home." Fortunately, people deliberately chipping their teeth isn't a big problem. On the other hand, accidentally chipping a tooth is.
Chipping a tooth can happen in various ways, like a hard blow to the jaw or biting down on something too hard. Chipping won't necessarily endanger a tooth, but the missing dental structure can put a damper on your smile.
But here's the good news: you don't have to live with a chipped tooth. We have ways to cosmetically repair the damage and upgrade your smile.
One way is to fit a chipped or otherwise flawed tooth with a dental veneer, a thin wafer of dental porcelain bonded to the front of a tooth to mask chips, discolorations, gaps or other defects. They're custom-made by a dental lab to closely match an individual tooth's shape and color.
Gaining a new smile via dental veneers can take a few weeks, as well as two or more dental visits. But if you only have slight to moderate chipping, there's another way that might only take one session in the dentist's chair. Known as composite bonding, it utilizes plastic-based materials known as composite resins that are intermixed with a form of glass.
The initial mixture, color-matched for your tooth, has a putty-like consistency that can be easily applied to the tooth surface. We apply the composite resin to the tooth layer by layer, allowing a bonding agent in the mixture to cure each layer before beginning the next one. After sculpting the composite layers into a life-like appearance, the end result is a "perfect" tooth without visible flaws.
Unlike Brad Pitt, it's pretty unlikely you'll ever find yourself in a situation requiring you to purposely damage your teeth. But chips do happen—and if it happens to you, we have more than one way to make your teeth as good as new.
If you would like more information about repairing dental flaws with veneers or composite bonding, please contact us or schedule a consultation. To learn more, read the Dear Doctor magazine article "Artistic Repair of Front Teeth With Composite Resin."
By The Smile Spa
August 17, 2020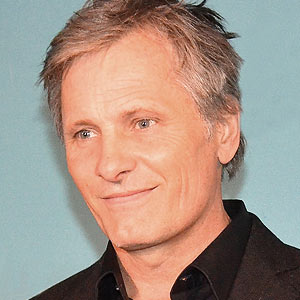 The Golden Globes ceremony is a night when Hollywood stars shine their brightest. At the recent red-carpet event, leading man Viggo Mortensen had plenty to smile about: Green Book, the movie in which he co-starred, picked up the award for Best Motion Picture—Musical or Comedy. But fans looking at the veteran actor's big smile today might not realize that it once looked very different. A few years ago, an accident during the filming of The Two Towers took a major chip out of Mortensen's front tooth!
That might be OK for some movies (think The Hangover or Dumb and Dumber)—but it's not so great for everyday life. Fortunately, Mortensen visited a dentist promptly, and now his smile is picture-perfect. How was that accomplished? He didn't say…but generally, the best treatment for a chipped tooth depends on how much of the tooth's structure is missing.
If the tooth has only a small chip or crack, it's often possible to restore it via cosmetic bonding. This procedure can be done right in the dental office, frequently in a single visit. Here's how it works: First the tooth is cleaned and prepared, and then a tooth-colored resin is applied to the area being restored. After it is cured (hardened) with a special light, additional layers may be applied to build up the missing structure. When properly cared for, a tooth restored this way can look good for several years.
For a longer-lasting restoration, veneers may be recommended. These are wafer-thin shells made of durable material (most often porcelain) that cover the front (visible) surfaces of teeth. Strong and lifelike, veneers can match the exact color of your natural teeth—or give you the bright, high-wattage smile you've always wanted. No wonder they're so popular in Hollywood! Because veneers are custom-made for you, getting them may require several office visits.
If a chip or crack extends to the inner pulp of the tooth, a root canal procedure will be needed to keep the tooth from becoming infected—a situation that could have serious consequences. But you shouldn't fear a root canal! The procedure generally causes no more discomfort than filling a cavity (though it takes a little longer), and it can help save teeth that would otherwise be lost. After a root canal, a crown (cap) is generally needed to restore the visible part of the tooth.
When a damaged tooth can't be restored, it needs to be extracted (removed) and replaced. Today's best option for tooth replacement is a dental implant—a small, screw-shaped post inserted into the bone of your jaw that anchors a lifelike, fully functional crown. Implants require very little special care and can look great for many years, making them a top choice for tooth replacement
If you have questions about chipped or damaged teeth, please contact our office or schedule a consultation. You can read more in the Dear Doctor magazine articles "Artistic Repair Of Front Teeth With Composite Resin" and "Porcelain Veneers."
By The Smile Spa
August 04, 2017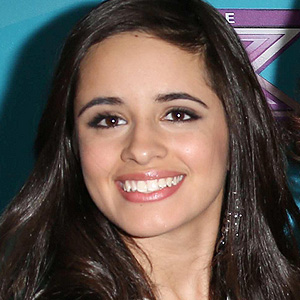 Everyone loves a concert where there's plenty of audience participation… until it starts to get out of hand. Recently, the platinum-selling band Fifth Harmony was playing to a packed house in Atlanta when things went awry for vocalist Camila Cabello. Fans were batting around a big plastic ball, and one unfortunate swing sent the ball hurtling toward the stage — and directly into Cabello's face. Pushing the microphone into her mouth, it left the "Worth It" singer with a chipped front tooth.
Ouch! Cabello finished the show nevertheless, and didn't seem too upset. "Atlanta… u wild… love u," she tweeted later that night. "Gotta get it fixed now tho lol." Fortunately, dentistry offers a number of ways to make that chipped tooth look as good as new.
A small chip at the edge of the tooth can sometimes be polished with dental instruments to remove the sharp edges. If it's a little bigger, a procedure called dental bonding may be recommended. Here, the missing part is filled in with a mixture of plastic resin and glass fillers, which are then cured (hardened) with a special light. The tooth-colored bonding material provides a tough, lifelike restoration that's hard to tell apart from your natural teeth. While bonding can be performed in just one office visit, the material can stain over time and may eventually need to be replaced.
Porcelain veneers are a more long-lasting solution. These wafer-thin coverings go over the entire front surface of the tooth, and can resolve a number of defects — including chips, discoloration, and even minor size or spacing irregularities. You can get a single veneer or have your whole smile redone, in shades ranging from a pearly luster to an ultra-bright white; that's why veneers are a favorite of Hollywood stars. Getting veneers is a procedure that takes several office visits, but the beautiful results can last for many years.
If a chip or crack extends into the inner part of a tooth, you'll probably need a crown (or cap) to restore the tooth's function and appearance. As long as the roots are healthy, the entire part of the tooth above the gum line can be replaced with a natural-looking restoration. You may also need a root canal to remove the damaged pulp material and prevent infection if the fracture went too far. While small chips or cracks aren't usually an emergency (unless accompanied by pain), damage to the tooth's pulp requires prompt attention.
If you have questions about smile restoration, please contact us and schedule an appointment. You can read more in the Dear Doctor magazine articles "Porcelain Veneers: Strength & Beauty As Never Before" and "Porcelain Crowns & Veneers."