My Blog
Posts for: December, 2018
By The Smile Spa
December 16, 2018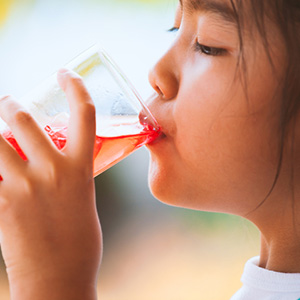 Along with daily brushing and flossing, limiting your child's sugar consumption is an important way to prevent tooth decay. We all know the usual suspects: candy, sugar-added snacks and sodas. But there's one category you may not at first think fits the profile—juices. But even natural juices with no added sugar can raise your child's risk of tooth decay if they're drinking too much.
Tooth decay is caused by certain strains of bacteria in the mouth, which produce acid. Sugar in any form (sucrose, fructose, maltose, etc.) is a primary food source for these bacteria. When there's a ready food source, bacteria consume it and produce abnormally high levels of acid. This can cause the mineral content of tooth enamel to dissolve faster than saliva, which neutralizes acid, can reverse the tide.
Juices without added sugar still contain the natural sugar of the fruit from which they originate. The American Academy of Pediatrics conducted a study of the effect of these natural juice sugars on dental health. Their conclusion: it can have an effect, so the amount of juice consumed daily by a child should be restricted according to age.
They've since published guidelines to that effect:
Under age 1 (or any child with abnormal weight gain): no juice at all;
Ages 1-3: no more than 4 ounces a day;
Ages 4-6: no more than 6 ounces a day;
Ages 7-18: no more than 8 ounces (1 cup) a day.
Again, these are guidelines—you should also discuss the right limits for your individual child with your dentist or pediatrician. And if you're wondering what kind of beverages pose less risk of tooth decay, you can look to low or non-fat milk. And, of course, don't forget water—besides containing no sugar, nature's hydrator has a neutral pH, so it won't increase acidity in the mouth.
Tooth decay is one of the biggest health problems many kids face. But with good teeth-friendly habits, including restricting sugar intake in any of its many forms (including juices) you can go a long way in reducing their risk of this destructive disease.
If you would like more information on best dental care practices for children, please contact us or schedule an appointment for a consultation.
By The Smile Spa
December 06, 2018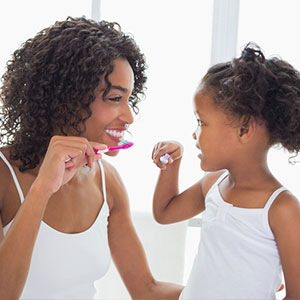 For over half a century, dentists have promoted a proven strategy for sound dental health. Not only is this strategy effective, it's simple too: brush and floss every day, and visit your dentist at least twice a year or as soon as you see a problem.
Unfortunately, this strategy isn't resonating well with people between the ages of 18 and 34, known more commonly as the "millennials." A recent survey of 2,000 members of this age bracket found a startling number: over one-third didn't brush their teeth as often as recommended, some going as long as two days between brushings. About the same number also reported fear of dental visits. Given all that, the next statistic isn't surprising: tooth decay affects one in three people in the millennial age group.
This isn't to pick on millennials, but to point out that good oral hygiene naturally leads to good oral health, regardless of age, gender or ethnicity. Here's more about the dental care basics for better health.
Brush twice, floss once daily. The American Dental Association (ADA) recommends a thorough brushing with toothpaste containing fluoride twice a day. You also shouldn't neglect a once a day flossing between teeth to remove plaque from areas brushing can't effectively reach. Keeping plaque accumulation to a minimum is the best way to prevent diseases like tooth decay or periodontal (gum) disease.
Visit your dentist at least twice a year. Dental visits every six months (or more if your dentist recommends it) accomplish two things: a professional dental cleaning removes any buildup of plaque and tartar (calcified plaque) missed by daily hygiene. It also allows your dentist to inspect your teeth and gums for any signs of disease that may require treatment.
See your Dentist ASAP if you notice problems. You should also see your dentist sooner if you notice anything abnormal like unusual spotting on the teeth, tooth pain or sensitivity, or swollen, reddened or bleeding gums. These are all signs of disease, and the sooner it's treated the less chance your teeth and gums will suffer serious harm.
Like other age groups, millennials know the importance of a healthy smile, not only for social and career interaction, but also for their own personal well-being. Sticking to a regular dental care program is the primary way to keep that healthy smile.
If you would like more information on effective oral hygiene, please contact us or schedule an appointment for a consultation.